CAR HIRE WITHOUT THE FUSS: SIMPLE, CONVENIENT, AND AFFORDABLE RENTALS
For every-day travel, business trips, and test-drives – Toyota Dealer Rental makes it easy to hire on your own terms. Create an account on the app, select a model, and collect from us at our Aftersales Centre in Deansgrange Business park.
Whether you need a car at short notice, want a van for moving day, a hybrid for a long-distance, or a test-drive for the latest model, Toyota Dealer Rental helps you find the perfect Toyota to fit your needs.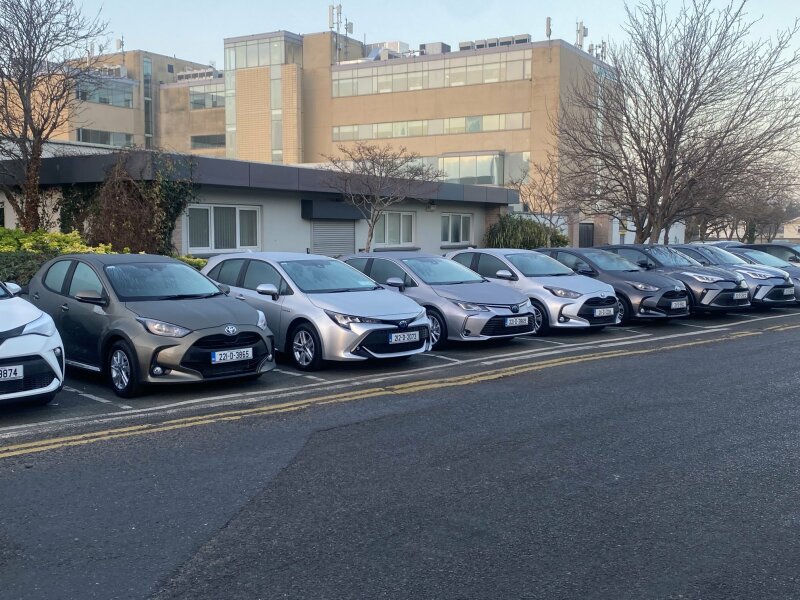 Wide range of new model Toyotas available to rent.
FEATURES
Toyota Dealer Rental is available now from our Aftersales Centre In Deangrange.
Toyota Dealer Rental is perfect for
Try-before-you-buy: hire a new hybrid for up to a month before committing to full purchase
Repeat rentals: arrange recurring trips with local dealers at discounted rates
Leisure: go further for less – hybrids & regenerative braking extend your range
Loaners: secure a last-minute service or replacement vehicle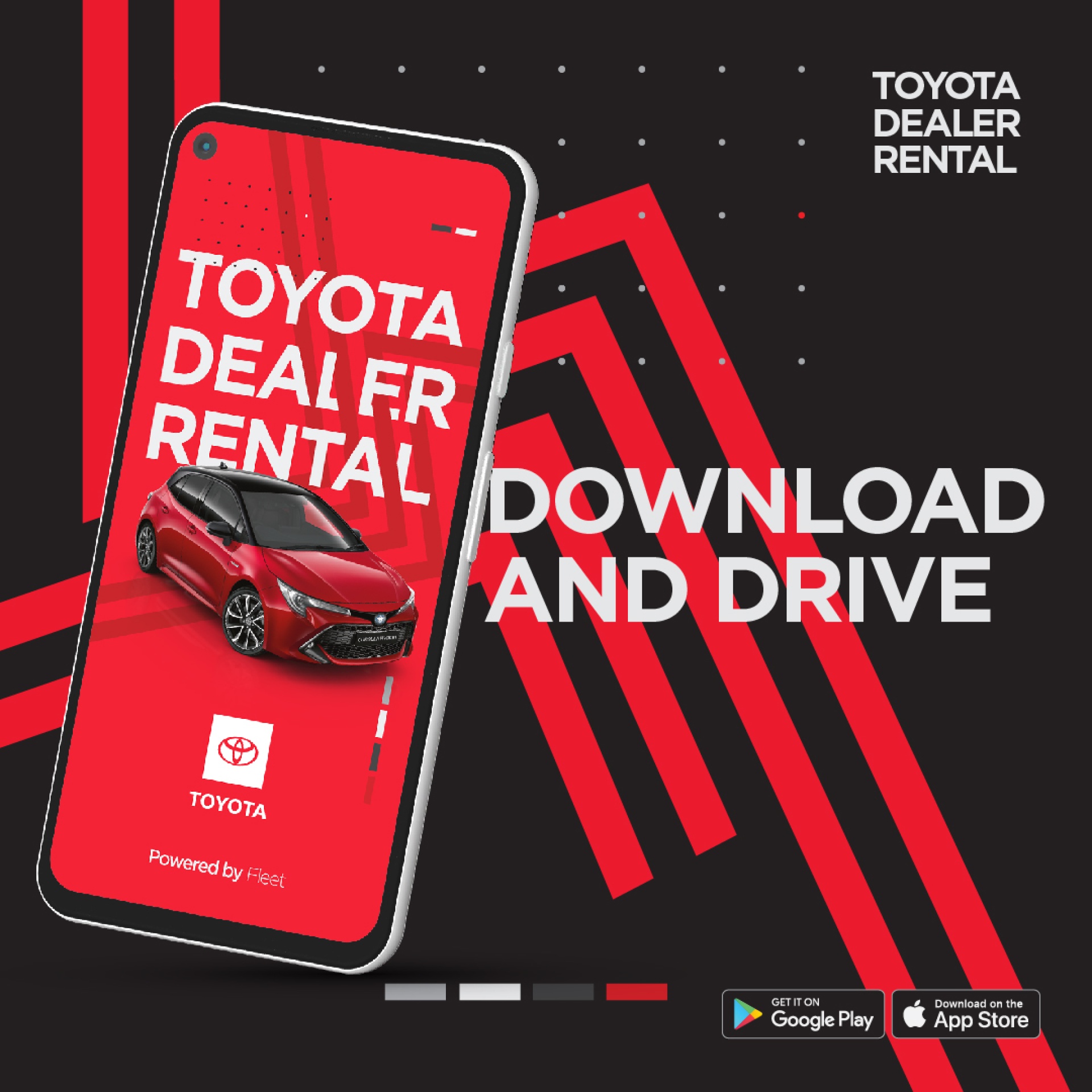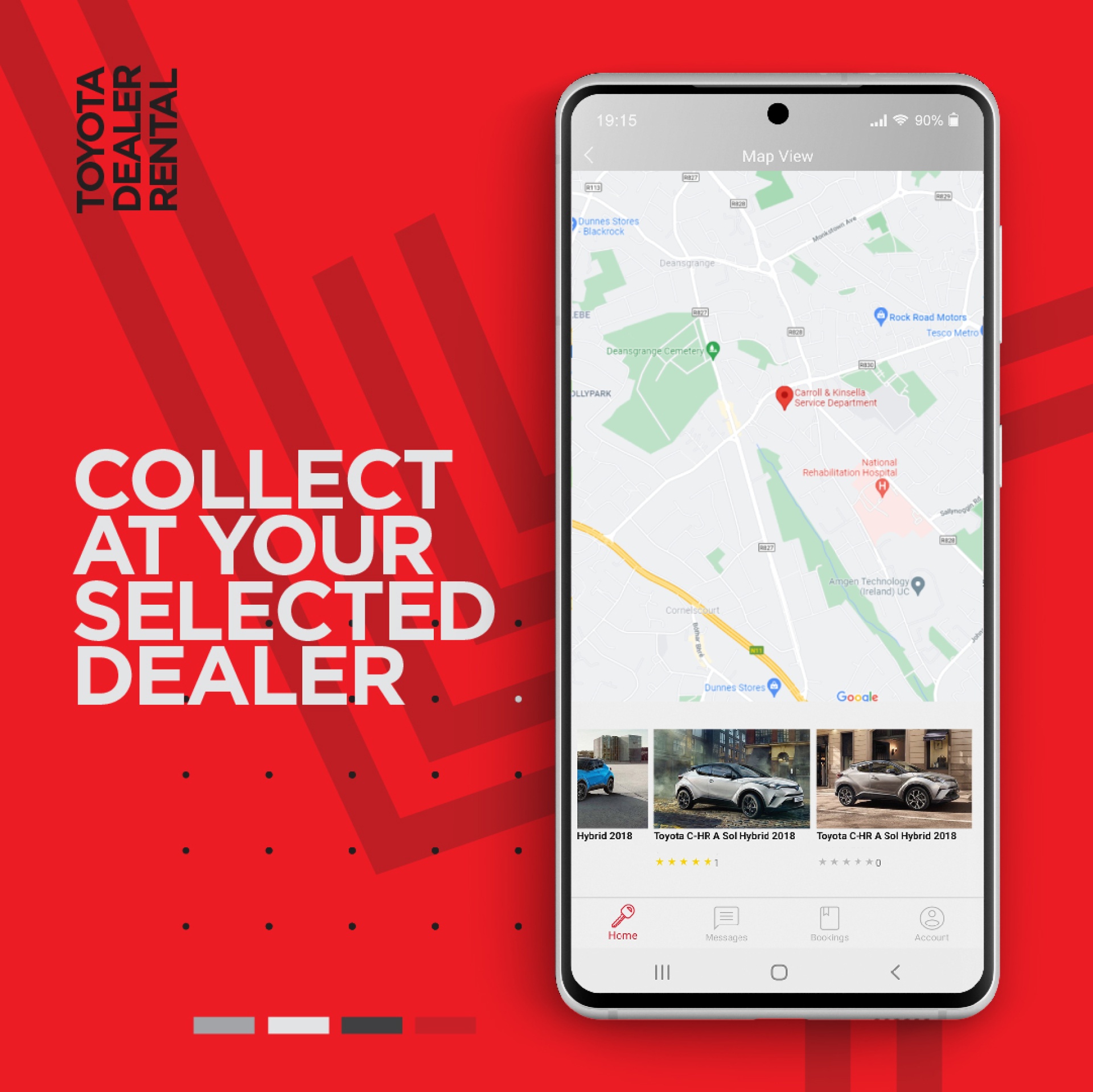 Beyond normal car rental
No peak demand pricing: flat rates throughout holidays, up to 70% less than traditional rental companies
On-demand delivery – from the dealership to your door
Special discounts for repeat rentals and existing Toyota customers
Manage everything in-app: seamless verification, sign-off, and vehicle survey – no paperwork needed
Use Messages to get advice, purchase info, and tips direct from a friendly local dealer