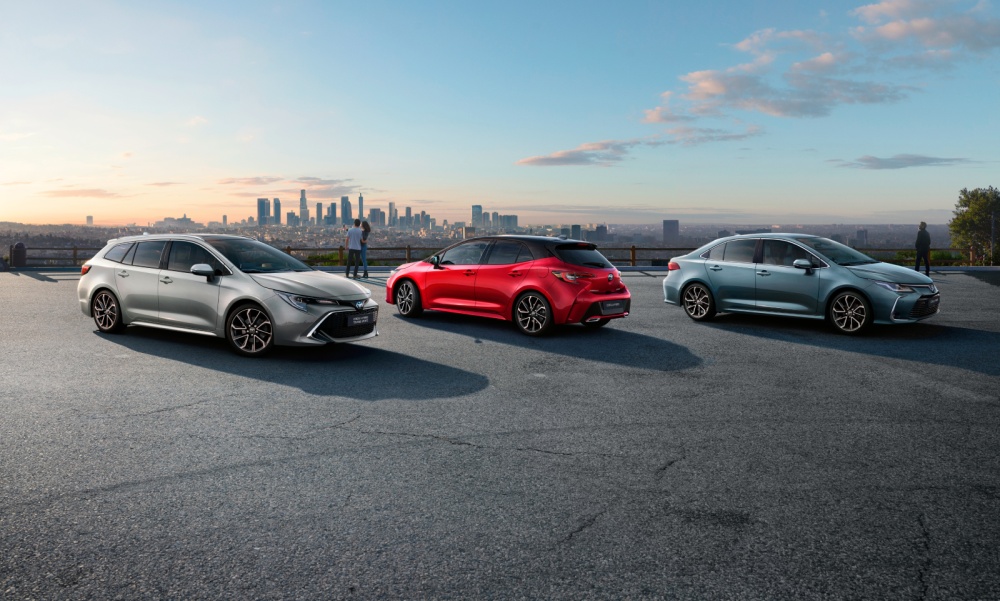 Toyota is offering customers immediate delivery on selected leading vehicles
Toyota is the best-selling car brand in Ireland to date in 2022
Corolla leads the charge with 37% market share, while Yaris trailblazes in the small-car segment with 31% share
Despite increased demand, Toyota has strong stock availability for key models
Customers are encouraged to speak to their local dealer for March and April delivery
After a strong start to Q1, Toyota has maintained its position as Ireland's best-selling car brand for 2022 to date. Toyota's market leadership underpins the mass consumer migration towards more sustainable electrified vehicles with an increase of 35% in hybrid uptake in comparison with the same time last year. The Toyota Yaris Hybrid dominates the small-car segment with an impressive 31% market share, while the well-loved Toyota Corolla leads in the mid-size car segment with 37% of the overall market share.
In addition to having the widest range of low CO2 emitting cars and selling more electrified passenger cars than any other brand, Toyota has strong stock availability for its leading models. Customers can avail of March or April delivery on models such as the Corolla Hatchback, Corolla Saloon, Yaris Hybrid, Yaris Petrol, C-HR Hybrid and RAV4 PHEV.
Interested parties who are looking to purchase one of the selected models are encouraged to speak to their local Toyota dealership as soon as possible to guarantee spring delivery.
Commenting on the market position, Michael Gaynor, Marketing Director of Toyota Ireland said, "While the supply shortages in the motor Industry are well documented, our close alignment and planning with Toyota Europe is such that we've good availability on Corolla Hatchback and Corolla Saloon Hybrid, Yaris Hybrid and Petrol, C-HR Hybrid and RAV4 PHEV, all for delivery in March and April. Therefore, if customers are looking to change to low emitting Hybrid Electric cars and want immediate delivery, we would encourage them to talk to their Toyota dealer today."